TC Weld / Timberland Outdoor Services
Contact Us Today
TC Weld / Timberland Outdoor Services
Experience our dedication to crafting enduring landscapes that captivate and stand the test of time. Timberland Outdoor Services is deeply committed to creating spaces that resonate with nature's rhythm. Paired with the expertise of TC Weld, our combined ventures offer an exceptional blend of design, durability, and finesse.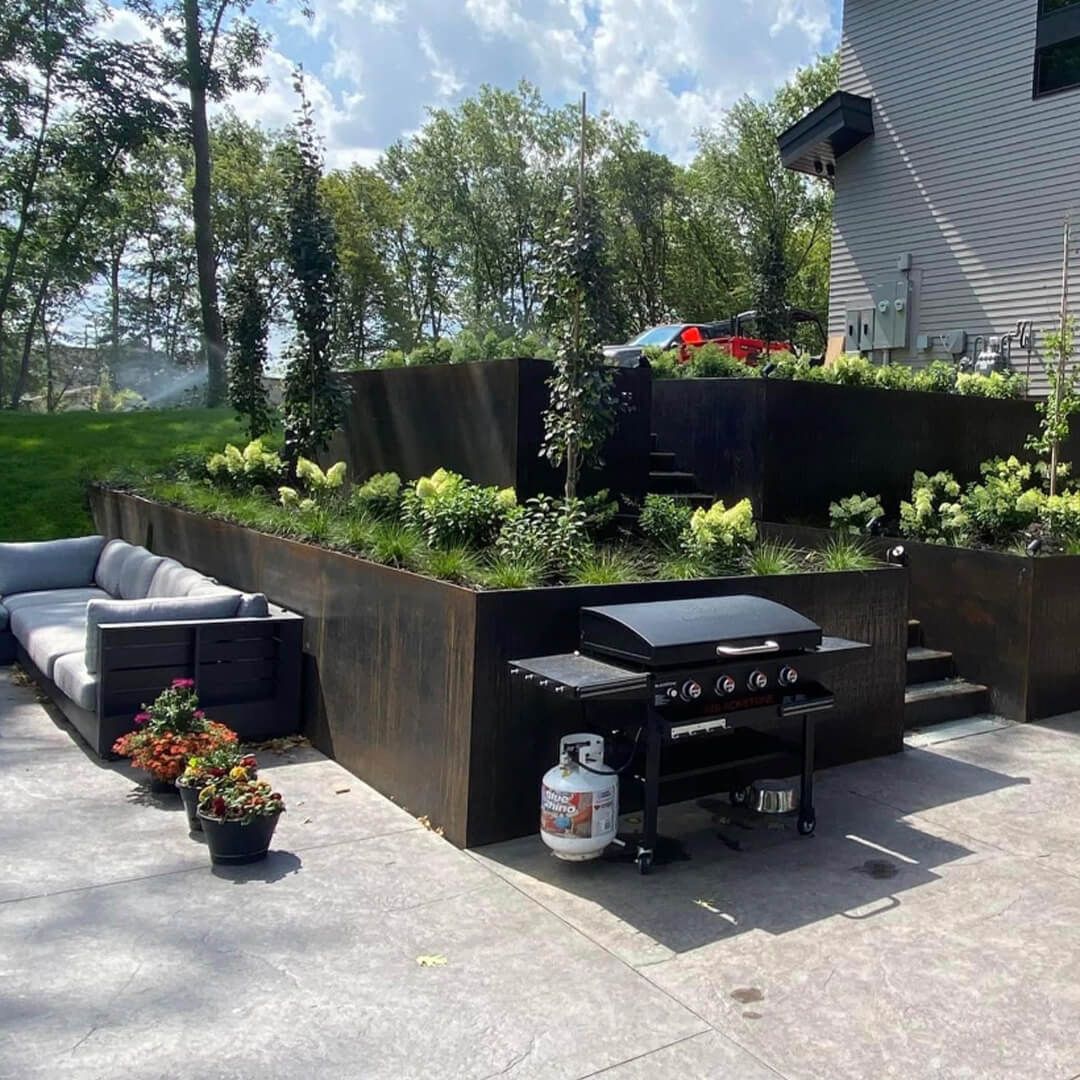 As the heart of Timberland Outdoor Services beats with a passion for organic beauty, TC Weld is an intrinsic part of our family operating as a DBA of Timberland and provides a sturdy skeletal framework. Our collaboration ensures every project benefits from the best of both worlds.
This showcased endeavor, woven from our mutual strengths, features Corten Steel retaining walls designed to age gracefully, steps inviting exploration, all while harmoniously merging with the meticulously curated green surroundings. It's more than just a landscape; it's a testament to our combined dedication.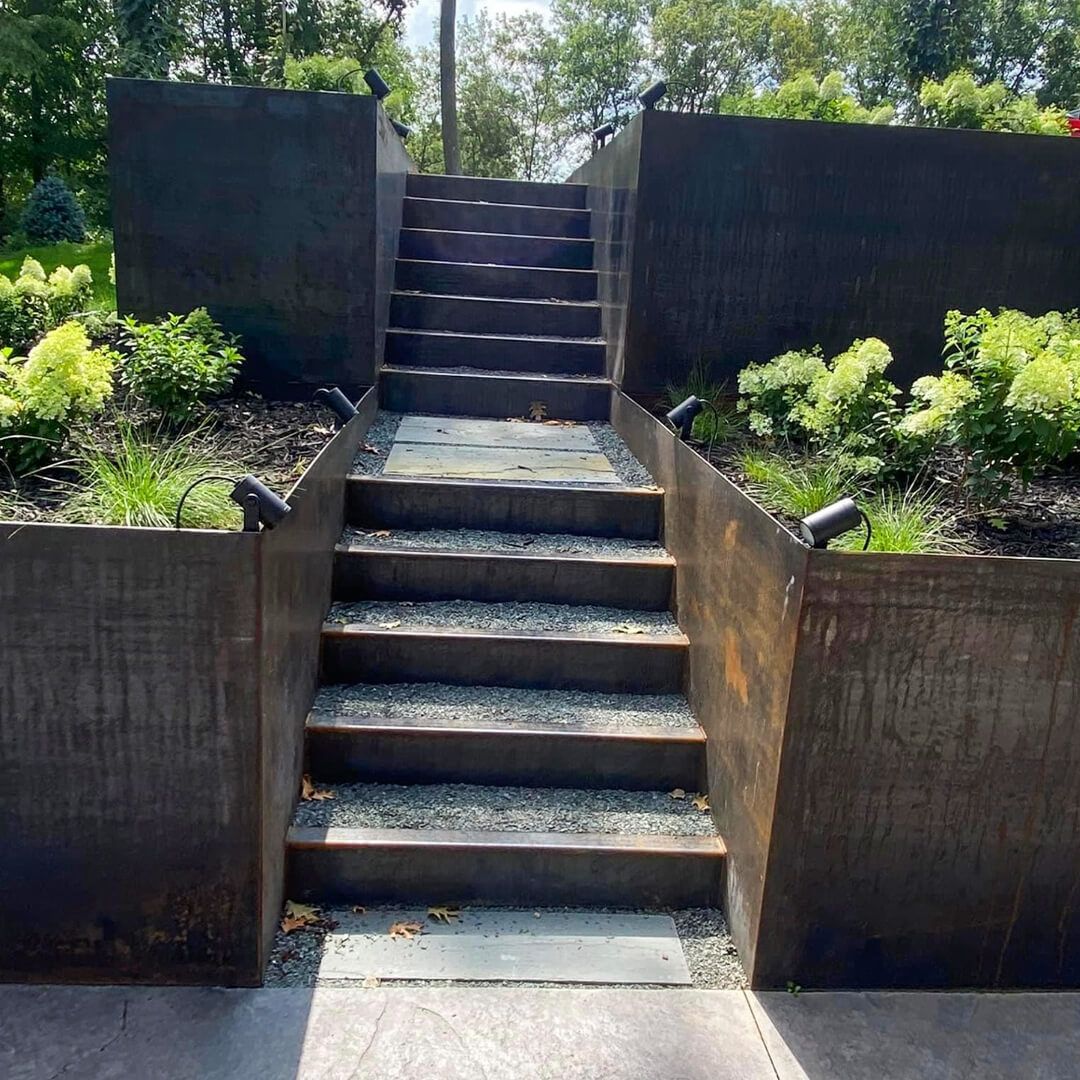 While our 'About Us' page provides a deeper insight into our individual journeys, this space celebrates our collaborative milestones. The fusion of Timberland and TC Weld represents a meticulous balance, where every welded detail and carefully chosen plant contributes to a bigger picture.
As you peruse these images, appreciate the fusion of Timberland Outdoor Services' vision and TC Weld's precision. Together, we don't just erect structures or plant gardens; we curate spaces where functionality meets artistry.
Dive into this partnership with us. Experience the brilliance that emerges when Timberland's landscaping expertise converges with the masterful metalwork of TC Weld. Let's shape visions into tangible masterpieces, together.
Exceeded My Expectations
I've hired Timberland twice. Timberland exceeded my expectations for each project, with professional attention to detail, clear and timely communication, and great advice to work within my budget. We believe that the results of the first project we did with Timberland was the deciding factor in selling our prior home above asking price; the design of the backyard landscaping worked out beautifully. I would choose Timberland again in a heartbeat.
Matt G.
Very Knowledgeable
Timberland Outdoor Services was a fantastic company to work with. I had gotten bids from them as well as another company in Savage, and Carl was very efficient and reasonably priced. He was very knowledgeable of my needs and what I was looking for, since I don't have the knowledge when it comes to planting. When the crew showed up, they finished the project in one day and it was completed professionally and quickly. Carl and his crew were very friendly and easy to work with. I ended up adding more landscaping around my house and they worked with me and the curb guys. When all was done, they even came out to do some finishing touches. I highly recommend TOS and I will definitely be calling them for my future project to the backyard!
Alessandra M.
Highly recommend!
Timberland Outdoor Services were fantastic to work with. Shasta came out to provide some exterior solutions when we had water in our basement. He clearly laid out multiple options and spent the time going over these iterations in person and over the phone. He has a design eye and is very knowledgeable about what to plant! The crew got going on this project asap and it was completed professionally and quickly. Shasta and his crew were very friendly and easy to work with. Highly recommend!
Ashley E.
Check Out Our Other Services

Licensed • Insured • Certified • Punctual • Professional