Seasonal Landscaping Color in Minneapolis & St.Paul
Brighten Up Your Space Today
Contact Us Today
Add Shimmer to Your Holiday Season in St. Paul
Humans are gifted with the ability to see all of the colors of the visual spectrum, which many other animals cannot see. Color makes this world incredibly beautiful and engaging. Can you imagine a world that was devoid of color; where everything was black or white? The world would be drab and dull, indeed.
Timberland Outdoor Services offers seasonal landscaping color in the Twin Cities area to make your landscaping beautiful and visually appealing. Color is an essential component of curb appeal, and whether you are trying to sell your home, you want beauty around you, or you are creating a quiet place for your employees to take a break, people notice pinks, purples, yellows, and reds. Not only are beautiful flowers good to have around the home, but they also attract birds, butterflies, and honey bees, providing much needed food and habitat to boot. Truly, color can make your outdoor landscaping design pop. Call us for a free estimate on your commercial or residential landscaping near Minneapolis/St. Paul today!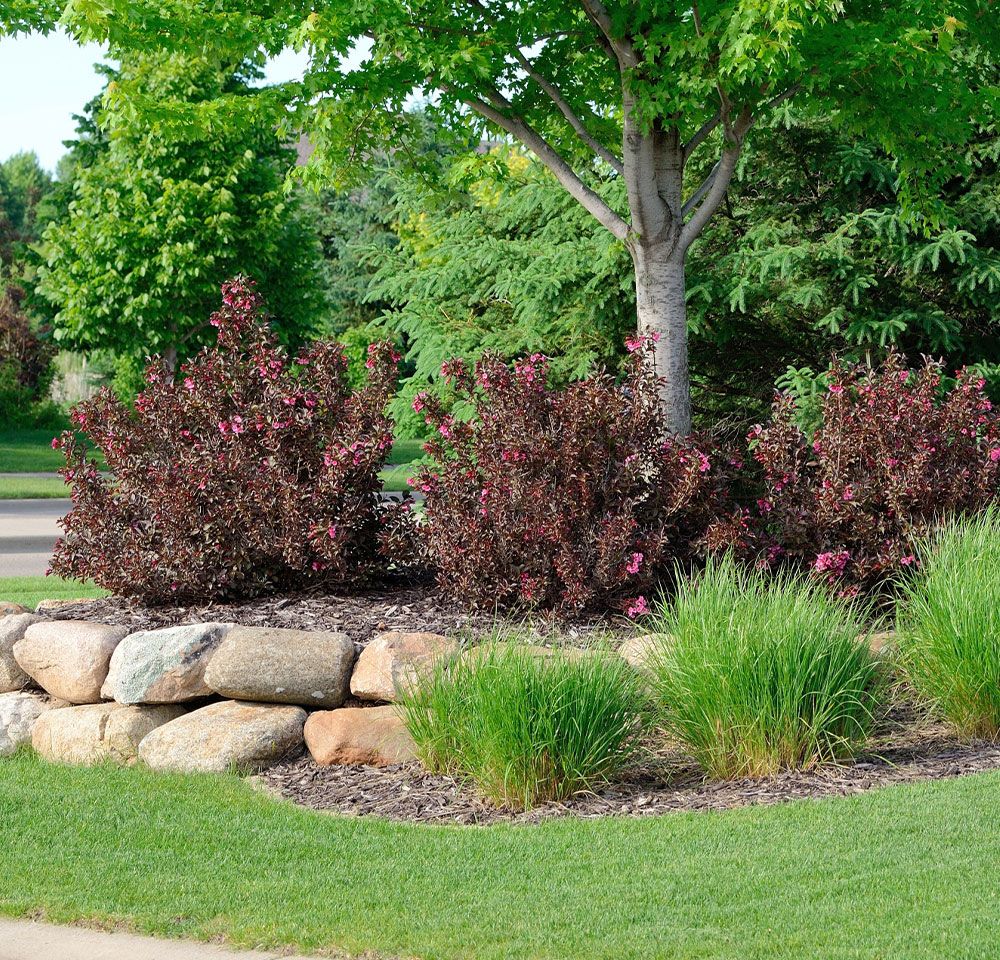 BENEFITS OF CUSTOM RESIDENTIAL LANDSCAPE DESIGN IN MINNEAPOLIS
Can improve your mood

Can help you relax

Can help you be more energetic

Can help improve your memory

Can help in healing

Can help with creativity
Seasonal Landscaping Color
The key to successful residential and commercial landscaping design is mixing the right elements in the perfect combinations to appeal to the viewers' senses. From the perfect punch of red roses amongst a bed of brown mulch beneath a behemoth green tree to the use of colored concrete walkways to add warmth and appeal, mixing together landscaping elements adds interest and beckons the viewer to explore. Timberland Outdoor Services will enhance your commercial property appeal through the use of seasonal color and decor options for spring, summer, fall, and winter.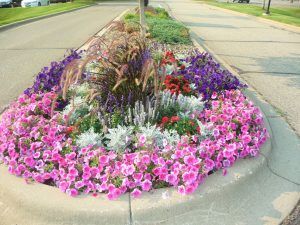 Beautiful displays created by our dedicated staff of landscape designers will draw attention to your site. We take pride in professionally installing and maintaining unique and eye-catching displays.
Springtime Flowers
Summer Color & Creative Displays
Fall Ornamentals and Autumn Specialties
Winter Evergreen Arrangements
Holiday Lights, Wreaths, Garland
Why Choose Us for Your Seasonal Color Needs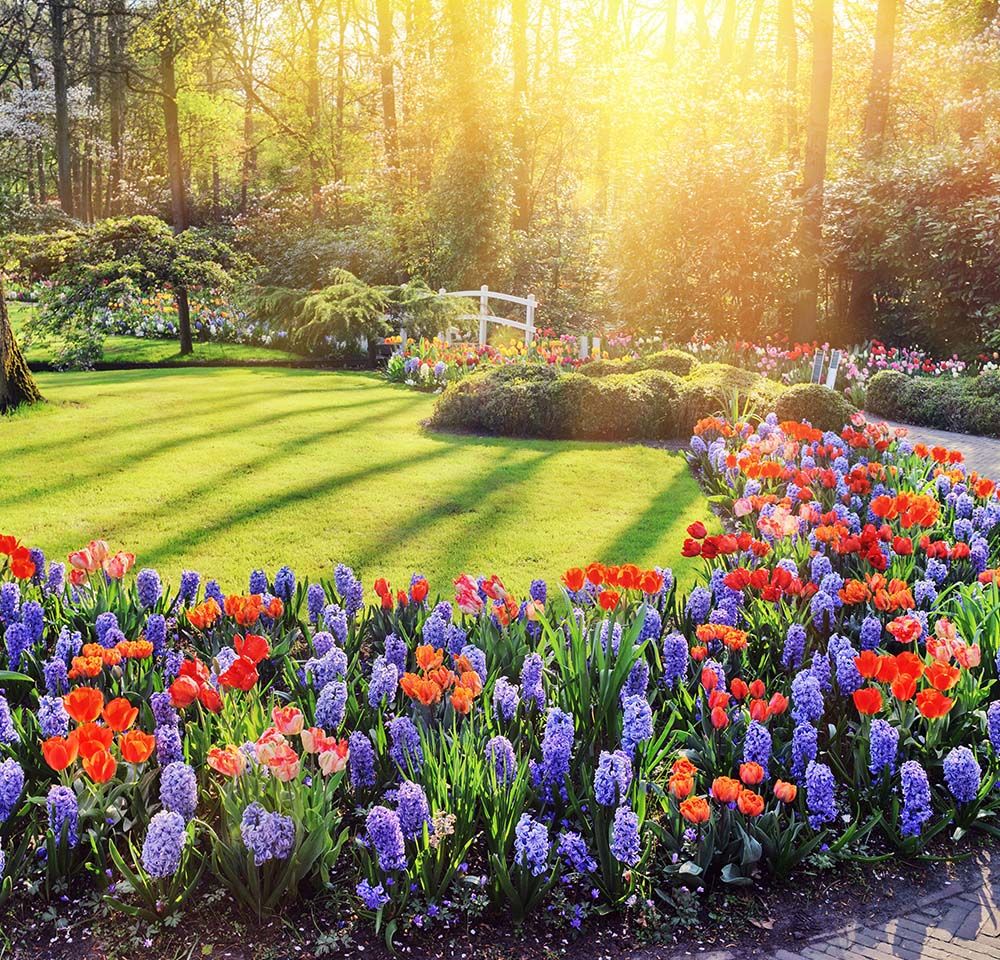 Expertise:
Our team of skilled landscapers has extensive knowledge and expertise in residential and commercial seasonal color landscaping. We understand how different plants and flowers thrive in various seasons and climates, allowing us to create stunning displays throughout the year.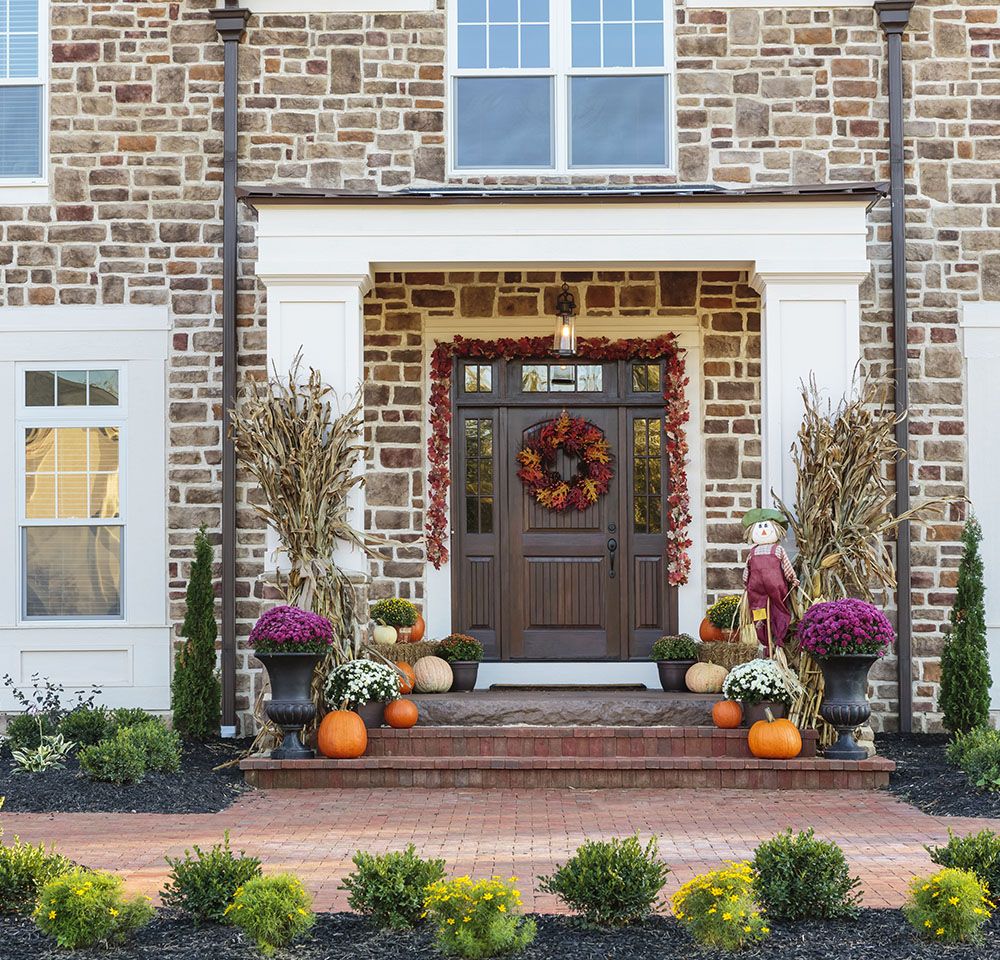 Customization:
Our landscape design company serviner Minneapolis and St. Paul believes that every outdoor space is unique and should reflect your personal style and preferences. That's why we offer customizable seasonal color residential and commercial landscaping services. From selecting the perfect plants and flowers to designing a layout that complements your existing landscape, we work closely with you to ensure that every landscape design detail aligns with your vision.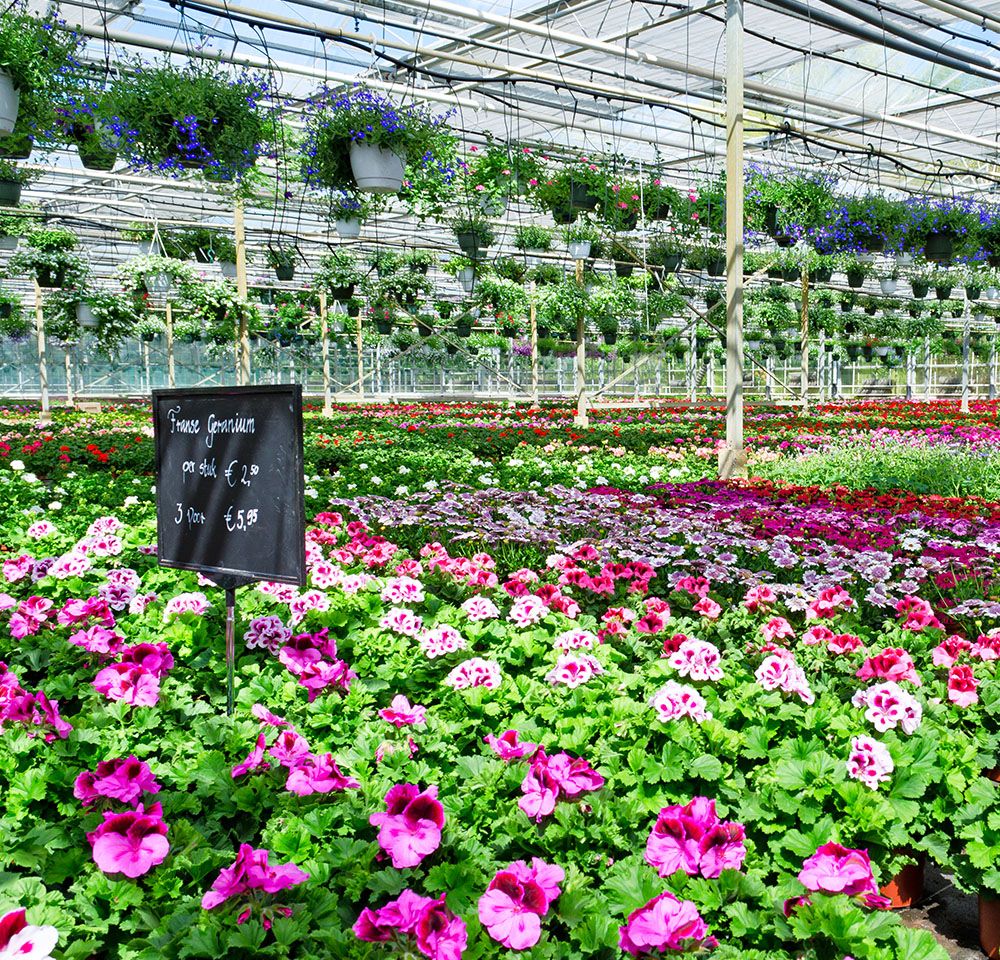 Quality Plants and Materials:
We source our plants and materials from reputable nurseries and suppliers, ensuring the highest quality and health of every plant we install. Our team carefully selects each flower and plant, taking into consideration factors such as color, texture, and growth patterns.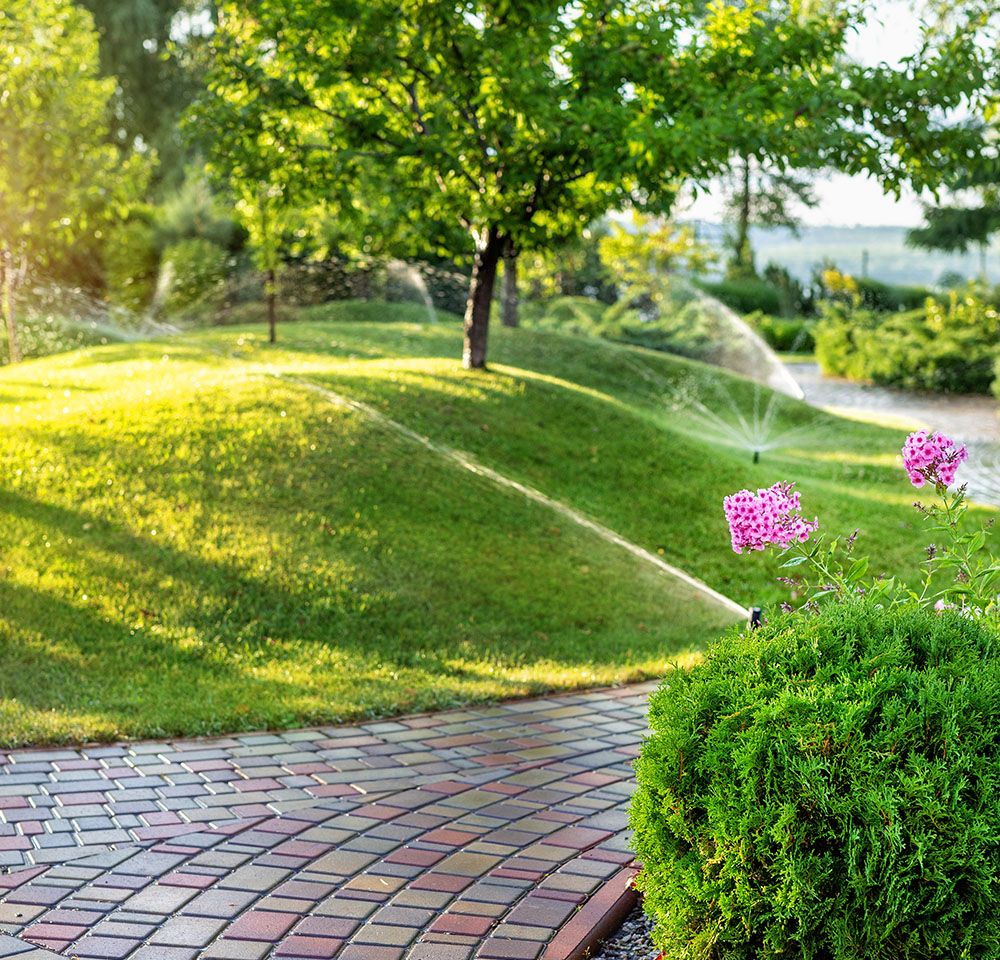 Regular Maintenance:
We understand that the key to a vibrant and thriving seasonal color landscape is regular maintenance. Our expert landscape design team provides ongoing care for your Minneapolis or St. Paul property, including watering, fertilizing, pruning, and weeding, to keep your landscape looking its best.
Benefits of Color
Emotion and Mood Enhancement: Colors have the power to evoke specific emotions and moods.

Visual Stimulation and Creativity: Color stimulates our senses and fuels our creativity. Vibrant and visually appealing colors can captivate our attention, spark our imagination, and inspire creative thinking.

Psychological Impact: Colors have the power to influence our psychological and cognitive processes. Studies have shown that different colors can affect cognitive performance, memory recall, and attention span.

Health and Well-Being: Color has a direct impact on our sense of well-being and can contribute to overall health.
CHOOSE EXPERIENCED LANDSCAPE DESIGN TODAY
Timberland Outdoor Services has years of experience in helping our Minneapolis/St. Paul customers create mini-oases that invite them in and never want to let go. As a business, you can definitely leave an impression with customers and potential customers when you have a beautiful landscape that makes people stop and smell the roses. For the homeowner, having a backyard full of architectural elements, such as a rock garden, water feature, koi fish, and pots full of overflowing, colorful flowers will not only have you spending more time outdoors, but you'll also reap the benefits of being outdoors and in nature. If you are interested in our residential or commercial landscaping services or our seasonal color services near Minneapolis/St. Paul, then give our landscaping company a call today!
Check Out Our Other Services

Licensed • Insured • Certified • Punctual • Professional