Home Holiday Decorations in Minneapolis & St. Paul
Christmas Decorations for Your Home Decor
Contact Us Today
Residential Holiday Decorations
Add Shimmer to Your Holiday Season in Minnesota
Minneapolis/St. Paul sees its fair share of snow during the winter. One of the bright spots in the long, cold, and dark winters here is Christmas time where the nights are lit with all the colors of the rainbow and decorations are hung for all to enjoy. Here at Timberland Outdoor Services, we love the holidays as much as anyone else, and we love to help people celebrate the season with residential holiday decorating services. Our expert team can help you design your holiday display, and we'll handle all of the hauling, lifting, hanging, and take down. Give us a call to get started today!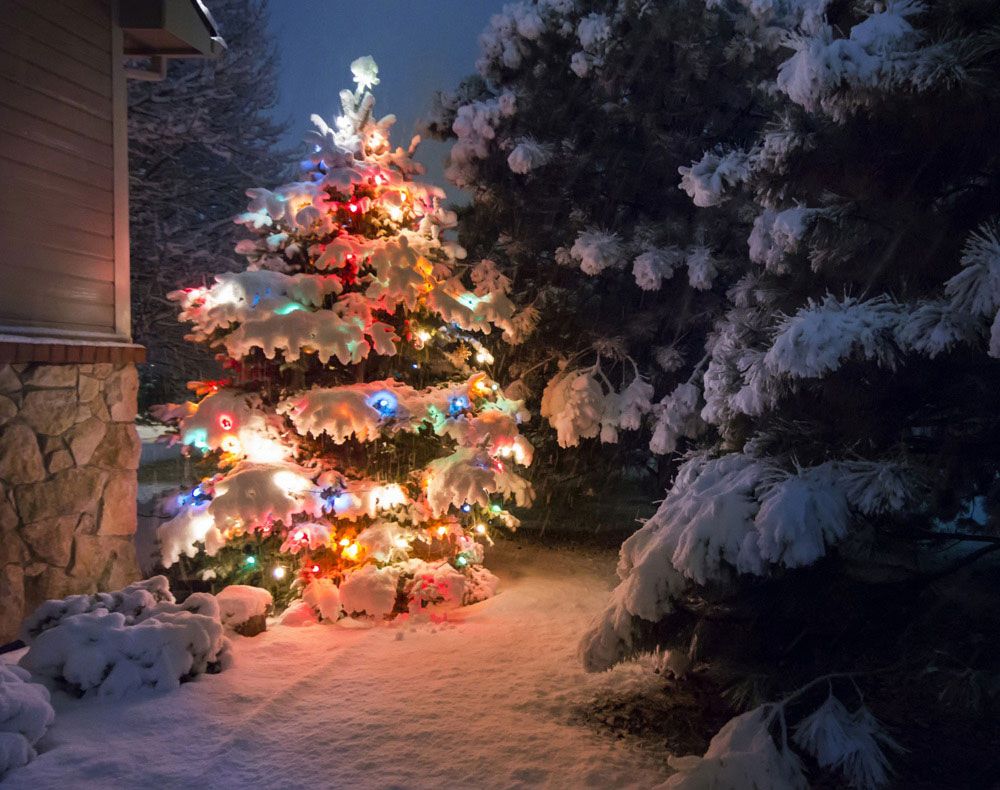 BENEFITS OF PROFESSIONAL HOLIDAY DECORATING SERVICES
Professional Christmas display ideas

Avoid the cold weather

Let the professionals handle the roofs and ladders

Saves you time and effort

Saves you storage

And more!
Holiday Decorations Residential
Christmas is a busy time of year for everyone. You are hustling and bustling your way around, buying presents, wrapping presents, attending holiday parties, and making travel plans. You may be hosting Christmas dinner so you're busy tidying up your home. Or, you are traveling to Grandma's house and need to book flights. There just isn't enough time to get everything done it seems, including outdoor holiday decorations.
Timberland Outdoor Services offers the best Christmas light decorations for your home in the St. Paul/Minneapolis area. There are many benefits to professional residential Christmas decorating services. Contact our holiday decorating company today to get started!
BENEFITS TO CHRISTMAS LIGHT DECORATION FOR YOUR HOME
Safer. When you partner with a professional holiday decorating company such as Timberland Outdoor Services, you'll ensure your safety. Every year, more than 18,000 people are injured while hanging Christmas lights due to falls. Don't be one of those. Professional holiday decorators have been trained in fall safety and the use of equipment.
Stay warm inside. Hanging home Christmas lights and decorations can take hours, and when it's cold outside, it can be miserable. Let our holiday decorating company hang your lights; we don't mind the cold.

CALL TIMBERLAND OUTDOOR SERVICES IN ST. PAUL/MINNEAPOLIS TODAY
Start your holiday season off right by hiring Timberland Outdoor Services to install your residential seasonal decorations. Take advantage of our computer imaging to see what your holiday decorations would look like on your home before they are installed. We provide the best holiday decorations in the Minneapolis /St. Paul region.
Outdoor holiday decorations make the season bright. Invest in professional holiday decorations that will put a smile on your face. Call us today!

Licensed • Insured • Certified • Punctual • Professional