Residential Landscaping in Minneapolis & St. Paul
Making Your Lawn Shine All Year Long
Contact Us Today
Custom Residential Landscaping Design
Add Shimmer to Your Holiday Season in St. Paul
One of the best parts about summer is being outdoors and enjoying nature. From the birds singing to the butterflies flitting, there is an endless variety of sights to enjoy. The greenery beckons renewal and growth, and it's a wonderful place to spend your free time. When fall hits, having a warm fire to sit by early in the evenings as the days shorten is a great way to relax, and when winter comes, the blanket of snow on the trees and bushes is nothing short of spectacular. As spring arrives, tulips bloom, and opportunity hangs in the air.
Timberland Outdoor Services offers custom residential landscaping design services in the Twin Cities area. Our landscaping company specializes in tailoring your front or backyard to fit your needs, whether you want a great space for entertaining or you want to attract butterflies and song birds. The sky's the limit on landscaping design in the Twin Cities. Call our landscaping company for a free consultation today!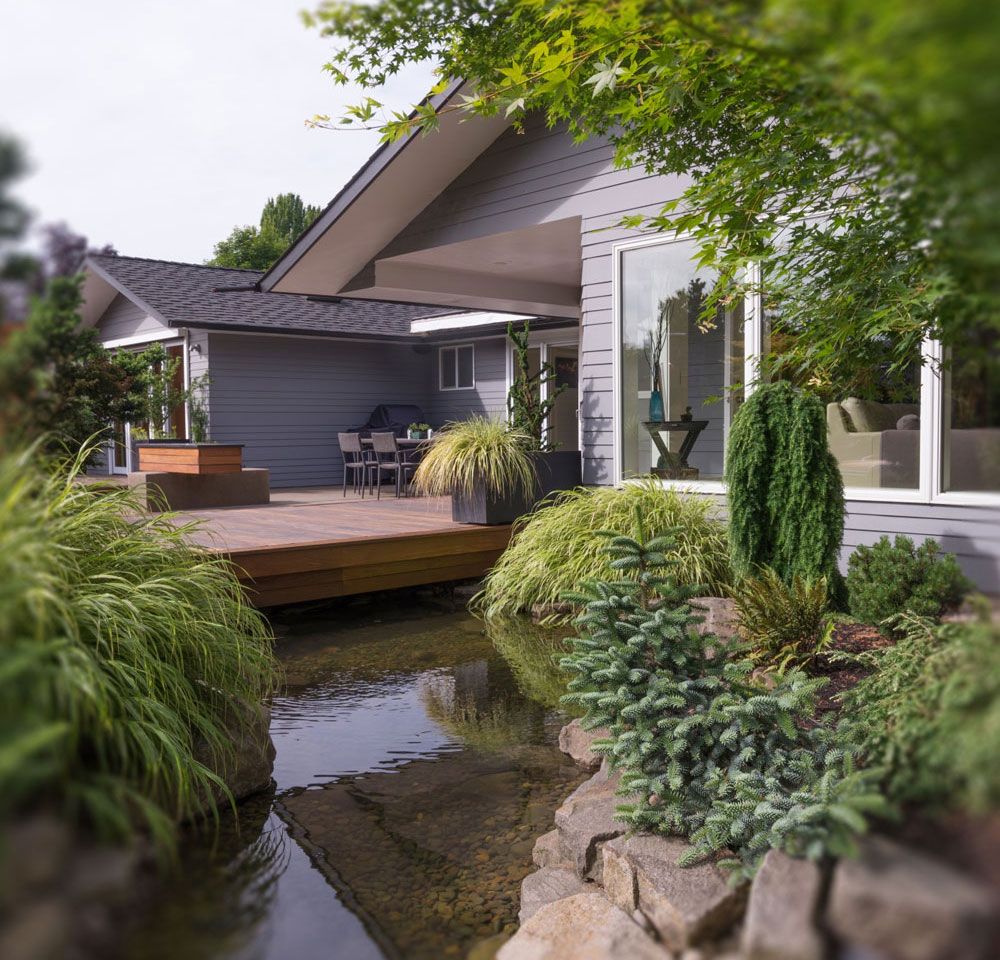 BENEFITS OF CUSTOM RESIDENTIAL LANDSCAPE DESIGN IN MINNEAPOLIS
Create the outdoor living space of your dreams

Provide a habitat for animal life

Create a great area for entertaining

Lower your stress levels

Be out in nature

Boost curb appeal

Good for the environment

Improves air quality

And so much more!
Custom Residential Landscaping Design
In a world where everyone is glued to screens, the importance of getting outdoors and in natures has only increased. Being in nature has been shown to help lower your stress and your blood pressure, which makes your quality of life healthier. It improves your mood, which makes life more enjoyable and improves your outlook on things as well. Your body gets the much-needed vitamin D it needs from the sunlight for important body functions such as bone health and a healthy immune system. In addition, you can ward off SAD (seasonal affective disorder), which can crop up, especially in Minnesota winters.
Timberland Outdoor Services in Minneapolis/St Paul loves helping homeowners create the outdoor living area of their dreams. There are many possibilities that can help you enjoy nature to the fullest, enhance your home's curb appeal, and help the environment as well. Having your own mini-oasis to fall in love with and enjoy with friends and family can be life-saving, indeed. Please reach out to our residential landscaping design team to get started today!

Our passion for landscaping comes from providing you with the best landscape design for your home. Our residential landscape designs will create a sense of place, will exceed expectations and will be the envy of your neighbors.
Once a landscape plan is created it can be broken down into phases for a multi-year landscape installation. This is a great way of saving money and building towards your finished landscape without any waste.
In the first phase of this landscape project we installed the front planting beds and the foundation.
We installed the paver patio and front planting island in Phase II of this residential landscape project.
In the final phase of this landscape project we installed an additional seating area with a fire pit for entertaining. The final plantings around the property went in as well.
Note that all these pieces fit into the areas defined in phase 1. Each phase could be utilized in the interim and looked complete at each step. This couldn't have happened without proper residential landscape planning.
Contact Timberland Outdoor Services to explore all of your landscape possibilities.

Licensed • Insured • Certified • Punctual • Professional