Landscaping Design Services In Minneapolis & St. Paul
Creating Beauty Where You Need It
Contact Us Today
Landscaping Design Services
Landscape Design to Catch Your Eye
Investing in commercial landscape design is one of the most important things you can do as a business. It's human nature to draw conclusions in our minds about what we see. When customers first pull up to a business, they will form a conclusion based on how the business looks from the outside. A well-manicured lawn with beautiful flowers, large shade trees, and perhaps a rock garden or a water feature make a great first impression that you only have one chance to make.
Timberland Outdoor Services offers a variety of commercial landscaping options in the Minneapolis/St. Paul area to suit your business. Our professional design-build services cover every aspect of your commercial landscape needs. From designing walkways and pergolas to having shade trees cover the sidewalks, our outdoor landscaping designs will have your customers complimenting your lawn. Call today for a free consultation!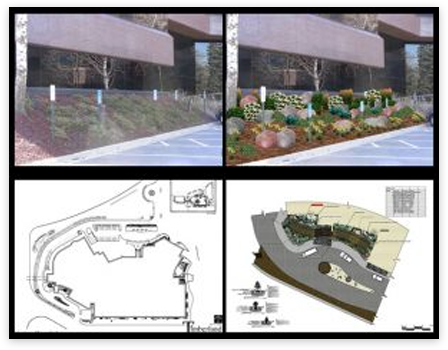 BENEFITS OF COMMERCIAL LANDSCAPE DESIGN IN MINNEAPOLIS
Make the best first impressions
Invest in eco-friendly landscaping to save money and to reduce your carbon footprint
Improve your safety and security
Improve the productivity of your staff
Save money on utilities and lawn care
Have more usable space
Improve any eye sore near you
Protects the soil
Eliminates the need to have landscaping equipment of your own
And so much more!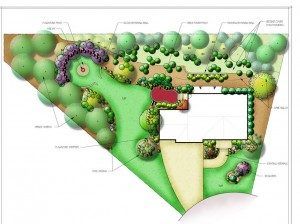 Landscaping Design Services
There's something to be said for having a beautiful landscape design for your business. Your customers don't seem to mind waiting when they can watch butterflies, dragonflies, and hummingbirds, as well as enjoy the beautiful flowers you've planted.
In addition, having a beautiful lawn gives your employees something beautiful to look at. Green is a tranquil color that can both calm and clarify your thoughts, as well as relax you, which relieves stress for your employees. When you spend all days indoors in front of a computer or on the phone with customers, being able to have lunch outdoors in a gorgeous manicured lawn can be just the mental break your employees need.
CHOOSE OUR COMMERCIAL LANDSCAPE COMPANY IN THE TWIN CITIES TODAY
Timberland Outdoor Services offers the best commercial landscape design services for your Minneapolis/St. Paul office space. Whether you have an industrial warehouse where few go or you have a busy restaurant, you want to be able to provide both your customers and your employees with a sight for sore eyes. Some customers may even patronize your place more due to the beautiful commercial landscape design. If you are in need of landscape design or you want commercial holiday decorations, call us for a free estimate today!
Check Out Our Other Services

Licensed • Insured • Certified • Punctual • Professional